How Often Should You Visit Your Primary Care Physician?
The answer is as simple as… we don't know.
As frustratingly vague as it may sound, it's also true. We don't know how often should you visit a primary health care clinic and see a physician.
Generally, it is recommended that a healthy adult should see the doctor once a year.
However, this is far from being a universal benchmark that everyone should follow. Different people have different needs.
So, instead of looking for a one-fit-for-all answer, you must factor your own needs and health requirements to be certain how many times you should see a physician.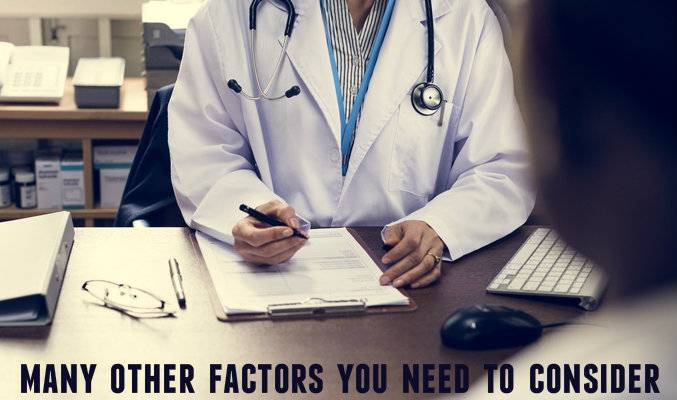 Here are some of the things you should consider:
Your age: Those between the age of 15 and 35 years are usually quite healthy. Meaning, they don't necessarily need to visit doctors so very often. But those outside this bracket sure should see a professional regularly.
Chronic problems: Anyone with chronic medical problems must see their doctor often. At least once every six months. (The diabetic patients should see the doctor every 3 months.)To find out the chronic conditions, the young adults are recommended to get a full physical examination done every 3 years. The old people must get it done at least once in 2 years.
Health condition: People with evident health problems should see a professional regularly. Example, low BMI, sudden change in weight, allergies, and more.
Family history: If your family has a history of falling for chronic and acute conditions, you sure need to stay on alert. Visiting the right doctor based physician every once in a while is a good idea.
There are many other factors you need to consider when deciding how often should you visit a doctor. But then the reality is that you shouldn't obsess them. Why? Because…
ONE: When something is wrong with your physical and mental health, intuitively, you would always know about it. You web searching for "symptoms of cold" and "am I depressed quiz" is a clear sign that you smell some problem. In such a case, there's no two-way to it. You must visit a doctor.
TWO: Seeing a doctor is never a bad idea no matter what. Even when you're the healthiest person alive, visiting your primary care physician will not only give you the peace of mind but also provide you with health insights on how you can improve yourself even more. Besides, it's true, prevention is really better than cure.
So, irrespective of all the factors, even if you're a healthy person, visit a primary care Charlotte based clinic right away if it has been more than 6 months since you last saw a doctor.
Please follow and like us:
Tags: primary care charlotte, primary care clinic, primary care clinics near me, primary health care clinic, primary health care services, primary health services