7 SIMPLE Expert Tips to Stay Healthy 24/7/365
Indeed, not falling sick is quite a challenge. Yet, there are many who manage to stay fit and healthy round-the-year. You can be one of them!
It's challenging, not impossible. Follow these 7 simple expert tips and retain the best health possible 24/7/365:
1. Sleep more and sufficiently
50-70 million US adults have a sleep disorder. There's a reason, after all, American Psychological Association says that sleeping an extra 60-90 minutes per night would make most Americans happier. So, prioritize your sleep atop everything. Get adequate sleep every night.
2. Start your day with two glasses of water
Right after you wake up, drink at least 16oz of water. This can be a complete game-changer to how the rest of the day pans out for you. It flushes out the toxins, boosts your metabolism, and provide hydration which enhances your brain activity. Take up this daily habit and notice the difference yourself.
3. Increase your protein intake
Protein is one of the most important nutrients. And yet the quantity we intake on a daily basis remains quite low. A large part of junk food we eat every day, it includes protein in a negligible amount. So, start measuring your daily diet. See how much protein your body is getting. And then make efforts to increase that amount.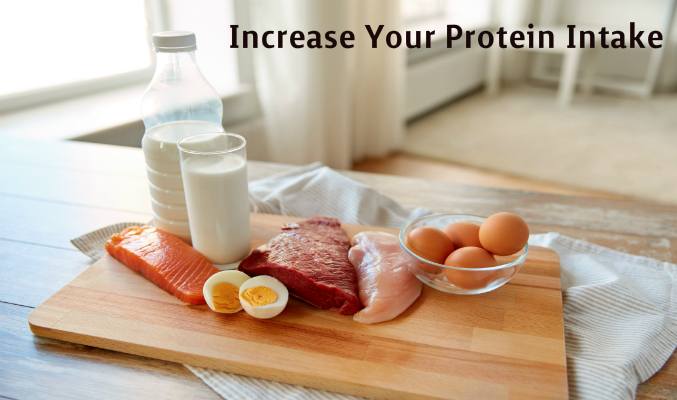 4. Fire up with cardio
Many people do not realize this but working out isn't an option. It's essential. Now, it's okay if you don't like lifting or playing at the gym. In such a case, invest more time in cardio. Run in the morning. Join the local swimming club. Learn MMA. Take up any activity that you love.
5. Take up a straightedge lifestyle
Yes, giving up your smoking habit is difficult. Going to parties and not drinking is likely a social taboo now. However, if you're really looking for a healthy and fit lifestyle, steer towards the straightedge lifestyle. Stop smoking, drinking and doing drugs. In the long run, this will be highly beneficial for your physical and mental state.
6. Make changes in your diet
Don't try to radically change your diet. Take small steps to make small replacements and improvements. For the starter, stop eating at fast food outlets. Stop consuming refined carbohydrates. Start eating more vegetables and fruits. Also, start auditing your diet. Such small changes and habits can end up making a big difference.
7. Visit a healthcare clinic on a regular basis
Just because you are not sick doesn't mean you shouldn't visit a health care center and see a doctor. You should get yourself checked by a professional on a regular basis and see if all the vitals are right. So, visit your community health center and find a good doctor.
These are 7 tips that will help you stay healthy (and happy) 24/7/365. For more information or further assistance, please contact us.
Please follow and like us:
Tags: community health center, health care center, healthcare clinic