5 Emergency Dental Care Tips You Should Always Remember
Maybe you got knocked out while playing football. Maybe you bit your tongue too damn hard. Or maybe someone punched and gave you a chipped tooth.
There is a range of dental emergencies that can pop anytime. This is why staying prepared all the time is always a good idea… prepared to tackle the pain, prevent further damage and minimize the cost of treatment.
Here are 5 emergency dental care tips that you should always remember:
1. Visit a dental clinic quickly
This is quite a no-brainer. If there's any serious issue, find a good Charlotte medical clinic and get the emergency dental treatment immediately. The more the delay, the more will the problem expand.
That said, admittedly, visiting a professional instantly might not always be on the list of the options. In that case, follow the other tips.
2. Do not exert any pressure
If their tooth is dangling, many decide to pull it away and be done with it. If there's an abscess on the tongue, many decide to pop it up with their teeth.
Don't do anything like this. It isn't like ripping a band-aid. Such measures will exert more pressure on and around the area affected, which will further worsen the damage. You're going to destroy the tissues, which might demand an even more expensive treatment.
In any problem, be very gentle. Have the patience to not put any kind of pressure in your mouth.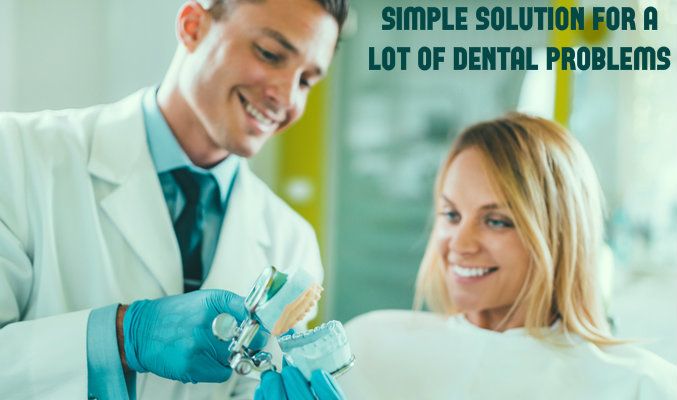 3. Stop the bleeding
If It's bleeding moderately, rinsing mouth is a good idea. Rinse with warm water slowly. It will stop the bleeding and relax the tissues in your mouth.
However, if there's too much blood, push a clean, cotton cloth against it. Don't exert extra pressure, but enough to stop the blood. Hold the cloth or cotton there for some time. And once the blood has stopped, rinse your mouth with warm water very gently.
4. Rinse your mouth with salt water
This is a simple solution for a lot of dental problems. It soothes the tissues, relaxes the muscle and provides you comfort from any pain.
Rinsing your mouth with warm salt water is also a very effective way to deal with abscess. It will help draw the pus to the surface, relieving your pain and discomfort. In addition, use cotton to keep the affected area clean and irritant free.
5. Avoid eating or drinking for the time being
Until you see a dentist and have gotten a nod from her/him, don't eat anything. You sure can drink water, but even that should be kept minimal. Except for water, do not drink anything else.
In-taking food, or fluids like juice, can further trigger the damage in your mouth, which can increase the pain and irritation for you. So, for the time being, give your mouth a proper rest. Keep it closed. Keep it relaxed.
These are five tips to effectively deal with dental emergencies. Always remember them to minimize the pain (and the cost of expensive treatments).
Please follow and like us:
Tags: best dentist in nc, charlotte medical clinic, emergency dental treatment, health clinic nc, nearest dental clinic, urgent care charlotte nc, urgent dental near me