3 Steps to Protect Your Kids From Cold and Flu
Kids are more prone to common cold and flu. While the viral infections can be treated rather easily, they can turn into something serious if not taken seriously and symptoms not recognized at the earliest. In kids, with their immune system still not as robust, the risks are comparatively higher.
So, as parents, it's important that you take all the precautionary and sensible steps to shield your little ones from cold and flu. Here are 3 steps to protect them:
1. Teach them the right habits
It all begins with the right habits. Taking small steps in day-to-day life can make the biggest difference.
So, right from an early age, teach your kids some basic measures that will help them from falling sick and strive to healthy living.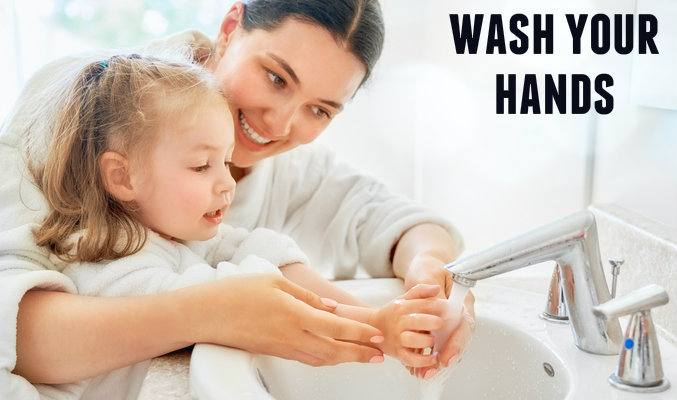 Here are a few things you should compulsorily teach them:
Wash hands with soap and water thoroughly and often.
Always use tissues to cover the nose and mouth when sneezing.
Avoid touch eyes, nose and mouths with bare fingers.
Maintain a healthy sleeping habit.
Drink a small quantity of water very often to keep self dehydrated.
Do not share cups and utensils with others.
Such basic things can help them stay healthy and happier.
2. Lead by an example
Your kids won't necessarily listen to your "teachings" so easily. This is where leading by an example will help you.
Do what you preach. Wash your hands first before asking them. Promote cleanliness in the house before advising them to keep their rooms clean. Have a healthy daily routine yourself before demanding them to sleep at the right time.
When your kids will see you doing these things, they will subconsciously learn from it, eventually taking up the rights habits from you.
3. Get them checked by the doctors
This is, of course, a must. You must take your kids to a good doctor often for regular checkups. This helps in identifying early symptoms and avoid possible health issues.
So, find a good primary health care clinic and get in touch with a good doctor right away. When researching, don't just Google "primary care Charlotte". Go beyond that to ensure your kids has the best doctor by their side; ask for recommendations from others, read reviews, directly call the clinics and talk to them.
These are 3 simple steps that will help you protect your kids from cold and flu.
Start today. Work together for their (and yours) healthy and happy future.
Please follow and like us:
Tags: primary care charlotte, primary care usa, primary health care, primary health care clinic, primary health care services